Akiiki Chiropractic - Dr. Rick R Nash

Dr. Rick R. Nash is your North Lafayette Chiropractor. With 15 years of experience Dr. Nash specializes in subluzation, which is the removal of nerve interference. Dr. Nash became interested in the practice of chiropractor after being involved in a dangerous automobile accident, which kept him in  consistant pain. After being placed on several medications which had little to know effect he decided to visit a chiropractor. After being worked on .


by his chiropractor his pain and headaches stopped; from that point he knew that he wanted to bring the same relief to others. Akiiki Spinal Care is a membership practice. Your monthly fee covers up to 8 visits and covers all treatments. In addition Dr. Nash also provides nutrition counseling and hosts seminars on the benefits of good nutrition. In the future Dr. Nash looks to grow his client base to 50-75 people per day and want s to continue to raise awareness and educate those on the power of chiropractic medicine.

Phone: (337) 205-2114

713 NW Evangeline THWY

Lafayette, LA 70501

Black I Am Bookstore specializes in African American books, clothing, and jewelry. Owner, Takuna El Shabazz realized the need of the local community to have access to information that is critical to the growth of the African American community. Black I Am offers books with information about black heros and influential moments in history. In addition Black I Am gives an opportuity to local artists who generlly don't have a venue to be seen or heard a place that they can freely express their art. Special features of the bookstore include a special childrens corner in which free books are given to the community and an archive section which includes rare prints. Black I Am Bookstore aims to impact their local area by challenging the young people in the surrounding neighborhoods to become more academically involved in school and out.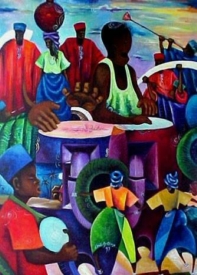 Black I Am Bookstore - Takuna El Shabazz

1018 8th St

Lafayette, LA 70501

Phone: (337) 326-0305

Hours:

Mon-Sat. 11am-6pm

Sunday - Closed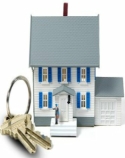 El Shabazz Real Estate, INC - Takuna El Shabazz

El Shabazz Real Estate, Inc. can get you in a home today. Located in the central of Southwest Louisiana El Shabazz Real Estate has been serving the community for 25 years. Priding themselves as a grass roots company El Shabazz provides down to earth consultation and can offer assistance in finding lending packages that are suitable for each circumstance. Owner Takuna El Shabazz has branded his company as a 'Service To The People' and doesnt's hesitate to work with those who have experienced hardship and struggles. El Shabazz Real Estate can cover the entire state of Louisiana and can assist you in finding commercial properties as well. If you are ready to get in your new home rely on El Shabazz Real Estate.