THE LOUISIANA BLACK BUSINESS DIRECTORY

Baton Rouge Career Center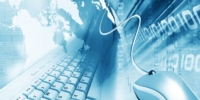 WEB DESIGN PLUS

Websites Starting As Low As $199.00

225.921.8539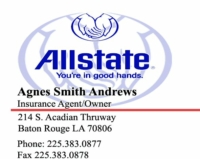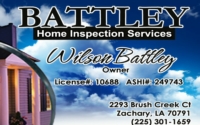 JOB LISTINGS (Click on title to go to page)

Computer Rehabilitation Training Program (CRT)

East 124 Pleasant Hall

Louisiana State University

Baton Rouge, LA 70803

PHONE:  578-1965 

HOURS/DAYS:  M - F, 8:30 a.m. - 5:30 p.m.

OVERVIEW:  Trains the physically disabled as entry-level computer programmers/analysts.

CPR Training Available Through EBRP Emergency Medical Services

Want to save a LIFE? CPR Training is available at the East Baton Rouge Parish EMS Headquarters, located at 3801 Harding Boulevard. Training is available once a Month from 6:00pm – 9:00pm. $30 to cover cost of course materials. Pre-Registration is required. FOR MORE INFORMATION OR TO REGISTER CALL

Phone: 225-389-5155

GARDNER, REALTORS - Baton Rouge, LA

Office Administrator will assist the Sales Manager with office operations of our Baton Rouge office. The Office Administrator will perform administrative duties including data entry and processing paperwork, and will assist sales associates. Normal working hours will be Monday-Friday from 9 a.m.-3 p.m. Hourly rate of $10- $11 based on experience.

Essential Job Functions:

- MLS data entry, including listings, sales, UC, AOS, filings, pendings

- Data entry and proofing for ads and magazines

- Answer questions and assist sales associates

Skills and Experience

- Basic computer skills

- Strong interpersonal and organizational skills required

- Real estate experience preferred

- Grammar and business writing skills required

Educational Requirements

- High school graduate

Salary: $11.00 /hour

Posted: 2/7/15

Professional Bar Maids

Company: VIP Daiquiri

Location: Baton Rouge, LA

Description:

Serving customers in a professional manner.

Manning the bar and serving drinks.

Working the kitchen area as needed

To apply call 225-806-2003

Posted: 2/10/15

Associated Builders and Contractors, Inc.

19251 Highland Road

Baton Rouge, LA 70809

PHONE:  752-0088  

HOURS/DAYS:  M - F, 8 a.m. - 5 p.m.,

OVERVIEW:  Technical training courses for building and related trades

Planned Parenthood Gulf Coast, Inc. - Baton Rouge, LA

Outreach to district staff of members of Congress, the State Legislature and City Council at the direction and guidance of the Senior Director of External...

Posted: 2/13/15

Richards Honda - Baton Rouge, LA

Richards Honda has an immediate opening for an evening and weekend receptionist.

This is a very team oriented and fun work environment. The ideal candidate will have excellent communication skills, an outgoing personality, and customer service skills.

If you have a dynamic personality, professional appearance and attitude, this is the perfect career opportunity for you.

We Offer:

Health & Dental Insurance

For Consideration, Submit Resume With References

Posted: 2/17/15