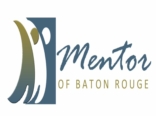 Gonzaque Benefits Consulting, LLC

Mentor of Baton Rouge is dedicated to changing the Greater Baton Rouge community one relationship at a time. Executive Director Marc Shamlin, a school teacher of six years felt that the community needed a change and wanted to provide a place where youth can spend time with a mentor. As a Baton Rouge Magnet High

Mentor of Baton Rouge  - Marc Shamlin

Alumni and LSU graduate, Marc feels a strong commitment to his community and believes that Mentor of Baton Rouge will have a large impact within the community. Inspired by his mom and dad, Dr. Gwynn L. Shamlin and Reverend Brunetta Shamlin, Marc developed this entirely project based program to meet the specific needs of young people. The Mentor of Baton Rouge program includes afternoon, weekend, and evening activities that include both group and one-on-one time. Each mentor is screened and brought through an extensive training program. For more information on Mentor of Baton Rouge please contact Marc Shamlin.

Mentor Of Baton Rouge

13163 Perkins Rd BR LA

225-892-7369

Smart, honest and hardworking are words that describe the lawyers at Murray & Murray Law Firm. The firm's focus is primarily in the areas of personal injury and bankruptcy law. Southern University Law Center graduate and Franklin, LA native , Attorney Dwayne Murray has been practicing law for approximately 24 years. As a husband and father of three he understands the practical needs of his clients and those who are experiencing troubled times. His knowledge of the law has helped elevate Murray & Murray to become a firm that you can trust to help you with your legal needs. Murray

Murray & Murray Law Firm - Attorney Dewayne Murray

admits that one of the most rewarding parts of his practice is having the opportunity to help those who are suffering and cannot help themselves. In addition, Murray says that there is a deep inward joy that comes from helping injured people and those facing financial difficulty.  The attorneys at Murray & Murray are smart, honesty and hard working.  They will not take on your representation unless they can work on your case immediately.  In the future, Murray & Murray Law Firm plans to continue serving the people of Louisiana as well as increasing their ability to protect the interest of those they represent.

Murray & Murray Law Firm

660 North Foster Baton Rouge LA

Phone: (225) 925-1110

Waits and Company - Waree Dorsey-Waits

decided to open Epithanie: Wig and Hair Boutique and began servicing the needs of her local community offering each customers personal attention, great service, and privacy. Epithanie offers washing and styling of wigs and provides hair care services to all giving you the look that you desire. Epithanie also specializes in natural hair care and natural hair products. Concierge services are offered on all orders making doing business easy and comfortable. Contact Epithanie for all your hair care needs.

Epithanie, LLC & Crescent Consulting Group - Shalanda Judge, Ed.D.

Crescent Consulting Group, LLC provides educational consulting services and business assessments for schools, organizations, and government entities. They can also assist in project implementation for programs servicing children with special needs offering behavioral modification plans and staff and administration trainings. She recognized the need for specialized consulting in the educational field after working as a mental health counselor for 12 years. She is a Baton Rouge, LA native and achieved her BA and MS from Southern University. She enjoys seeing the joy in children's faces as they achieve their goals set by the program.  She takes pride in helping schools and organizations become compliant with regulations thus making them stronger. Crescent Consulting plans to continue offering services throughout the state and giving organizations the assistance and expertise needed to run a successful program or business.

Shalanda Judge, Ed.D. is owner and operator of Epithanie, LLC and Crescent Counsulting Group, LLC. Epithanie, LLC Wig and Hair Boutique is a one stop shop for wigs, hair pieces, and hair care. Epithanie believes that a woman's hair is her crown jewel and understands the serious nature of proper hair care and treatment. Epithanie carries human, synthetic, and lace fronts wigs which can be specially cut to fit the face. After realizing a need for her services in the field she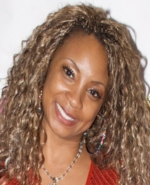 To Contact Epithanie LLC or Crescent Consulting

Call: (225)235-2002

Live the good life with "Good Life Productions". Good Life Productions is the premier entertainment firm in the southern region. Good Life Productions offers fun and classy, large scale entertainment. Based out of Baton Rouge, LA, Good Life is responsible for featuring several artists in concert such as Erika Badu, Rickey Smiley, Tyrese, and a host of regional and local superstars. Starting as a club owner and becoming a "Self-Made" man, owner and CEO, Quincy "Q" Quiett, refused to except the average. After experiencing success on small scale events, he decided to start venturing out into the big arena. He realized that if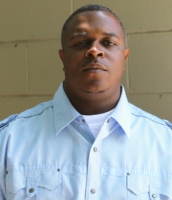 Good Life Productions - Quincy "Q" Quiett

Good Life was going to be a major contender he had to become willing to gamble and take bigger risks. "Q" became inspired through seeing others in the entertainment industry become successful such as P.Diddy, and Russell Simmons, and knew he could become successful in the entertainment business. After overcoming the obstacles of being young and black in a main stream business along with the support of Louisiana, Good Life has branded themselves as an entertainment giant in the south and is rapidly gaining support along the Gulf Coast. As a Baton Rouge Native and a Southern University graduate,  "Q" is grateful for all the support from his home state. He also says the most rewarding part of his job is being at an event and seeing a great production that he and his team has built for the entertainment of others. In the future Good Life aims to open a skyscraper central headquarter building in the downtown Baton Rouge area and is looking to increase their service base to include production and business consultation.


Phone: (225) 485-6109

5575 Government St

Baton Rouge LA

Waits and Company offers payroll and accounting services to small and medium sized businesses. In addition Waits and Company also specializes in Human Resource Consulting and Staff development. With over 22 years in the Accounting field, CFO and Southern University Alumni Waree Dorsey-Waits is devoted to ensuring that each client is given exceptional service and treated as an individual.  Waree and her staff believes that it is essential as an accountant to be easily accessible to all clients. Waits and Company can attribute their steady growth to their passion for solving peoples problems. Professional, Competent, and dependable are the words that can best describe the service that you will receive with Waits and Company. Future plans include to continue offering services to small companies and expanding their client base.


223 Fernwood DR

Suite F

Baton Rouge, LA

Phone:

(225) 757-5294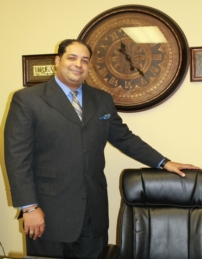 With a drive to succeed and a work ethic to be unmatched, Andre Gonzaque of Gonzaque Benefits Consulting is fastly becoming a premier source for insurance benefits consulting. After years of being raised in the funeral home business, Andre developed a passion for helping people when catastrophe happens. He sought out a way that he could empower those that are going through difficult times; from that vision he developed Gonzaque Benefits Consulting.

Gonzaque Benefits Consulting offers more than just insurance to it's clients. Instead they offer education on the most effective means of family and business protection to suit each individual or company.  Gonzaque Beneftis Consulting offers several insurance options including major medical, vision and dental, and life.  They work closely with each client to ensure complete confidence in their insurance coverage. To set up an appointment to discuss your insurance benefits package contact Gonzaque Benefits Consulting at the number below.

Gonzaque Benefits Consulting

3535 S Sherwood Forest Blvd Suite 201

Baton Rouge, Louisiana 70816

Phone: (225) 290-5454

offering real life situations through hip hop base lines would carry his message of the cross to those who needed it most. Today AV ministers through music at various venues, he believes that in order to reach the lost you have to sometimes move outside of the church. AV speaks to youth at schools and functions across the southern region. His current VIP Project, Vision-Identity-Purpose,is at the forefront of change in his local community, reaching the youth and promoting Christian values. AV has also released a clothing line called "Dream True" clothing in which the purpose is to promote the message of his ministry which is "A Dream is Incomplete Without Christ".  For more information on AV Mitchell and his projects contact him at the information below.

www.AVMitchell.com

Instagram - @_AV

For Booking: 225-366-7855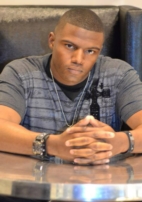 "Live a life of Vision, Identity, and purpose. With these three things you can be anything you want to be in life." AV Mitchell, a spiritual visionary uses  his music to transform messages of Christian principles into the language of the streets. The Baton Rouge native, and West Feliciana High School graduate received Christ in 2000. From that point God drastically changed AV and he experienced a total change in his life. Soon after in 2008 God gave AV a vision to reach young people through his rap music, he knew that

By The Specs has also taken the lead in solar energy concepts saving our residential and commercial clients by reducing or in some cases eliminating energy costs altogether.

Not only are we leaders in the industry but we take the lead in our community as well. One event that has become popular is our annual free pictures with Santa where parents can bring their children out for food, fun and family activities. Just one of the many ways we give back to our community.

17732 Highland Rd.

Baton Rouge, LA 70810

Phone: 225-333-4242

www.bythespecsroofing.com

By The Specs Roofing - Virgil Clips

With almost 35 billion dollars in new and existing building projects on the horizon, southeastern Louisiana has become a hot bed for expansion in both commercial and residential construction. With this growth, By The Specs Roofing Inc. has become one of Baton Rouge's premier roofing and construction companies providing new and innovative technologies. Our mission is to bring the roofing industry in Louisiana into the 21st century by combining technology and craftsmanship at affordable prices.Some of the ways in which we do this is by utilizing state of the art infrared thermal imaging cameras (The US Army uses this technology in Iraq) and 3 dimensional satellite digital estimating which reduces the human era and in turn provides our clients with the most accurate estimates in the industry.