THE LOUISIANA BLACK BUSINESS DIRECTORY

SUPPORT BLACK BUSINESS!!!

The Louisiana Black Business Directory is the portal for a strong community and economic growth in the African-American Community.  We celebrate the accomplishments of Black Business and encourage the support of all small companies and corporations.  This directory is for the purpose of promoting business in the African American Community in an effort to increase economic strength in local neighborhoods. 

Now Taking Ads For Our Fall Magazine Series


Please take a few moments and leave your comments in our Guest Book.

Louisiana Black Business Directory Honors & Informational Pages




The Black Card offers savings and discounts on various services and items. To order your card and to view a list of specials and deals click here.
Click Banner To Go To Page

THE LOUISIANA VIOLENCE FREE ZONE

THE DHARMA WEEKLY WELLNESS CORNER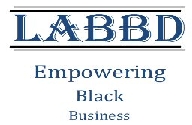 Noah's Pharmacy builds a cost effective patient assistance drug program for the uninsured; provide education and pharmaceutical care to patients focusing on diabetes, cardiovascular disease and immunizations. Noah's Pharmacy is striving to improve the health and wellness of patients. Noah's Pharmacy will also work along with physicians to provide the most cost effective pharmacy services that improve medication use and advanced patient care.

Easy Prescription Transfer

Courtesy Delivery Service

Tips for Breast Cancer Prevention - Part 1

1. Optimize your vitamin D Levels.

Vitamin D is called the sunshine vitamin because the sun is our best source.  So after decades of loading up on the sunscreen, it is no surprise that a majority of the population is now deficient. One of the simplest and most important thing everyone can do to prevent breast cancer is to make sure their vitamin D levels are optimized.  Vitamin D blocks the growth of breast cancer tumor cells.  Research has shown that the rate of breast cancer decreases by 30% when vitamin D serum levels are greater than 40 ng/mL compared to levels below 20 ng/mL.  According to UCSD Professor and researcher Cedric Garland, maintaining a Vitamin D level between 40-60 ng/ml could prevent 75% of new cases of breast cancer.According to the Vitamin D Council, someone with light toned skin produces enough vitamin D after only about 15-20 minutes in the sun a few times a week (darker skinned individuals might need a little longer exposure).  You can also get your vitamin D from a supplement as well.  But having vitamin D levels checked is important, because for very low numbers, people might need a doctor to prescribe a higher dose to boost Vitamin D levels.  Vitamin D is also important for our bone health, and offers an immune system boost as well – studies show vitamin D to be more effective in preventing the flu than a flu shot!  Read: Vitamin D, Why You are Probably Not Getting Enough

2. Boost your magnesium intake

Over 300 biochemical processes in the body require magnesium – including ATP and fatty acid metabolism, muscle and nerve functions, heart rhythms, bone density, and brain functioning.  Magnesium helps rid the body of toxins and acid residues, and plays a role in the absorption of calcium, and reducing our heart attack and stroke risk. It is needed for the synthesis of vitamin D, so even if you are getting enough vitamin D, without sufficient magnesium levels, you might not be able to raise your blood levels of vitamin D. Magnesium and Vitamin D work together to help calcium get where it is supposed to go – the bones. Getting too much calcium, or taking calcium without co-factors like magnesium can lead to calcifications in areas like the arteries of the heart and breast tissue.

Magnesium is just beginning to emerge as an important mineral for cancer prevention.  A study from Sweden reported that women with the highest magnesium intake had a 40% lower risk of developing cancer than those with the lowest intake of the mineral.  Heavy alcohol consumption also depletes magnesium, which could be one reason that drinking more than two alcoholic beverage a day raises our risk of breast cancer.  Read: A Magnesium Deficiency Increases Cancer Risk Significantly, and Magnesium and Cancer Research.

3. Take omega 3 fatty acids

Omega 3 fatty acids offer protection against heart disease, diabetes, and many different cancers, including of the breast. Omega 3s can be found in fatty fish, fish oils, some seeds, nuts, and also algae. Research studies show that human breast cancer cells self-destruct when they are exposed to the omega-3 fats EPA and DHA. Omega 3 fats also help prevent breast cancer in another way – by inhibiting the COX 2 enzyme – which increases inflammation and promotes breast cancer.  And finally, Omega-3 fats increase the expression of two tumor suppressor genes, BRCA1 and BRCA2. When functioning normally,  these two genes help to repair damage to DNA, which offers protective effects against cancer development.  Omega 3s offer so many other health benefits from boosting our mood, brain function, and promoting a healthy heart.

4. Try Turmeric (Beaming adds this to several of our juices – What's Up Doc, Longevity Juice, Anti-oxidant elixir and Salad Spinner)

Turmeric is an incredibly powerful anti-inflammatory & anti-oxidant herb with a rich history in Ayurvedic medicine. Turmeric is found in many curries, soups, and you can also make golden milk tea. Shown to detoxify the liver, assist in the removal of mucus, lower cholesterol, help to manage weight, treat IBS, loosen stiff, sore, arthritic, or inflamed joints. Studies also suggest that curcumin, the active ingredient in turmeric, blocks a molecule called RANKL, which is found in aggressive breast cancer cells that makes the cancer more likely to metasticize or spread.  In addition to cancer-prevention, turmuric could be useful in preventing heart disease and type 2 diabetes. It is also a digestive tonic, antiseptic, antiparasitic, astringent, pain reliever, blood purifier, wound healer, kidney-stone dissolver, eczema treatment, and more.  Read: Can Turmeric Slow Down the Spread of Breast Cancer?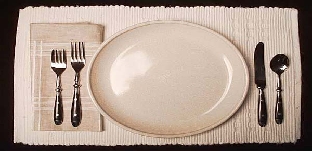 The LABBD Top 5

Week of 11/25/13

Each week will feature our top 5 restaurant picks.

1. Pearl's Country Kitchen - Opelousas * * * * *

2. Bayou Cafe' - Baton Rouge  * * * *

3. Glenda's Creole Kitchen - Breaux Bridge * * *

4. Uncle E's Wings & Things - Baton Rouge * * *

5. Veronica's Cafe - Carencro * * *

WEEKLY RESTAURANT CRITIQUE

Week Of: November 25th

BAYOU CAFE'

* * * *

5068 Airline HWY., Baton Rouge LA

Phone: 225-358-0814

I visited Bayou Cafe' for dinner this week and enjoyed a pleasant experience and had wonderful food. Upon arrival I was greeted with a friendly smile and the smell of a southern country kitchen. At that point I knew that I was in for a treat. I ordered the rib plate with a side of string beans and mashed potatoes. The ribs were tender and had the perfect amount of smokey flavor. My string beans had a home cooked taste and were full of flavor. The portion size could have been a little larger, to ease an empty stomach. Overall the experience was pleasant and the service was great. I give Bayou Cafe' 4 Stars and will be back to visit  soon to try their lunch time specials.  

                                       - "Chef  T"

                                                LABBD Food Critic

LEAVE A COMMENT

Have you been to our featured restuarant?

Leave your comment and it may be featured on our restaurant page.