THE LOUISIANA BLACK BUSINESS DIRECTORY

SUPPORT BLACK BUSINESS!!!

The Louisiana Black Business Directory is the portal for a strong community and economic growth in the African-American Community.  We celebrate the accomplishments of Black Business and encourage the support of all small companies and corporations.  This directory is for the purpose of promoting business in the African American Community in an effort to increase economic strength in local neighborhoods. 

Now Taking Ads For Our Fall Magazine Series


Please take a few moments and leave your comments in our Guest Book.

Louisiana Black Business Directory Honors & Informational Pages




The Black Card offers savings and discounts on various services and items. To order your card and to view a list of specials and deals click here.
Click Banner To Go To Page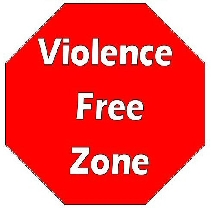 THE LOUISIANA VIOLENCE FREE ZONE

THE DHARMA WEEKLY WELLNESS CORNER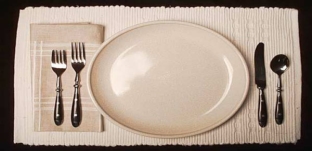 The LABBD Top 5

Week of 4/1/14

Each week will feature our top 5 restaurant picks.

1.Uncle E's Wings & Things -Baton Rouge* * * * *

2.  Pearl's Country Kitchen - Opelousas * * * *

3. Glenda's Creole Kitchen - Breaux Bridge * * *

4. Two Sisters Kitchen - New Orleans  * * *

5. Veronica's Cafe - Carencro * * *

WEEKLY RESTAURANT CRITIQUE

Week Of: April 1

  Uncle E's Wings & Things

* * * * *

Uncle E's Wings and Things is one of Baton Rouge's best burger dives offering a unique menu packaged in a cozy lunch box location. After scanning the very diverse menu, "The Apostle" Burger was the choice. Wow!!!! This burger was massive!. With three homemade juicy ground beef patties, hot sausage links,bacon, and cheese, I immediately new this was not your average burger. From the first bite to the last I was totally emerged in comfort food paradise. While each element held it's own, the marriage of flavors proved to be a spectacular experience bundled into one sandwich. The staff was friendly, but the wait was a bit lengthy. However the reward was a fantastic meal at a fantastic restaurant. I will be back!!!!!

                                       - "Chef  T"

                                                LABBD Food Critic

LEAVE A COMMENT

Have you been to our featured restuarant?

Leave your comment and it may be featured on our restaurant page.

The following risk factors may increase the risk of heart disease

1. High cholesterol

High cholesterol can be extremely dangerous, and particularly it can cause atherosclerosis, or a hardening of the arteries, which sequentially can lead to blocked coronary arteries, marked by chest pain, or a heart attack. Other severe problems such as blocked arteries to the brain, for example, can result in a stroke, while blocked arteries in the legs can create pain, limping and even disability.

2. Hypertension or high blood pressure

Hypertensive heart disease is on the whole a more serious and dangerous form of heart disease and it is normally caused by uncontrolled and extended elevation of blood pressure, as this can lead to various changes in the myocardial structure, coronary vasculature, and conduction system of the heart.

3. Stress

There are two types of stress: physical stress and emotional stress. The physical stress places quantifiable and reproducible demands on the heart, and it is this physical stress which is usually accredited as being good and in fact, the lack of physical stress is what considered as being a major risk factor for heart disease.

4. Smoking

The carcinogens found in cigarettes are part of the relationship between smoking and heart disease. These substances that are in the cigarette are absorbed into the blood stream. As a result, the blood becomes contaminated. As this blood is pumped through the heart, the nicotine from the cigarettes also develops in the blood stream. As an outcome, the blood becomes thick, which can create clotting. Also, the nicotine will develop in the valves leading to the heart, which increases the risk of heart attack.

Distinctive Smiles of Baton Rouge, LLC was founded with the community in mind.  We strive to create a positive dental experience in a soothing environment.  We wish to create the "wow" factor with attention to detail.  Educating ourselves and our patients is a primary focus of this organization.  We are family oriented - general and cosmetic dentistry for the entire family. Part of our commitment to serving our patients includes providing information that helps them to make more informed decisions about their oral health needs. A standard of excellence in personalized dental care enables us to provide the quality dental services our patients deserve.  We provide comprehensive treatment planning and use restorative and cosmetic dentistry to achieve your optimal dental health.  Should a dental emergency occur, we make every effort to see and care for you as soon as possible.