THE LOUISIANA BLACK BUSINESS DIRECTORY

SUPPORT BLACK BUSINESS!!!

The Louisiana Black Business Directory is the portal for a strong community and economic growth in the African-American Community.  We celebrate the accomplishments of Black Business and encourage the support of all small companies and corporations.  This directory is for the purpose of promoting business in the African American Community in an effort to increase economic strength in local neighborhoods. 

Now Taking Ads For Our Fall Magazine Series


Please take a few moments and leave your comments in our Guest Book.

Louisiana Black Business Directory Honors & Informational Pages



The Black Card offers savings and discounts on various services and items. To order your card and to view a list of specials and deals.

Click Banner To Go To Page

THE LOUISIANA VIOLENCE FREE ZONE

THE DHARMA WEEKLY WELLNESS CORNER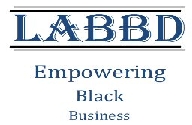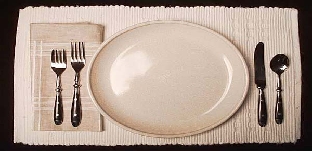 The LABBD Top 5

Week of 4/1/14

Each week will feature our top 5 restaurant picks.

1.Uncle E's Wings & Things -Baton Rouge* * * * *

2.  Pearl's Country Kitchen - Opelousas * * * *

3. Glenda's Creole Kitchen - Breaux Bridge * * *

4. Two Sisters Kitchen - New Orleans  * * *

5. Veronica's Cafe - Carencro * * *

WEEKLY RESTAURANT CRITIQUE

Week Of: April 1

  Uncle E's Wings & Things

* * * * *

Uncle E's Wings and Things is one of Baton Rouge's best burger dives offering a unique menu packaged in a cozy lunch box location. After scanning the very diverse menu, "The Apostle" Burger was the choice. Wow!!!! This burger was massive!. With three homemade juicy ground beef patties, hot sausage links,bacon, and cheese, I immediately new this was not your average burger. From the first bite to the last I was totally emerged in comfort food paradise. While each element held it's own, the marriage of flavors proved to be a spectacular experience bundled into one sandwich. The staff was friendly, but the wait was a bit lengthy. However the reward was a fantastic meal at a fantastic restaurant. I will be back!!!!!

                                       - "Chef  T"

                                                LABBD Food Critic

LEAVE A COMMENT

Have you been to our featured restuarant?

Leave your comment and it may be featured on our restaurant page.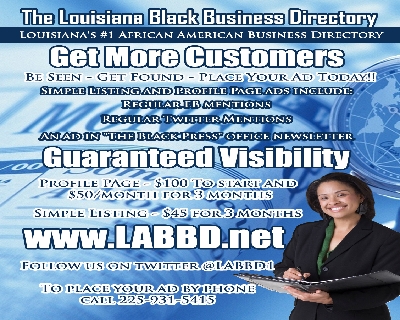 10 Things You Don't Know About Sugar (And What You Don't Know Could Hurt You)

PART I

1. Sugar can damage your heart

While it's been widely noted that excess sugar can increase the overall risk for heart disease, a 2013 study in the Journal of the American Heart Association displayed strong evidence that sugar can actually affect the pumping mechanism of your heart and could increase the risk for heart failure. The findings specifically pinpointed a molecule from sugar (as well as from starch) called glucose metabolite glucose 6-phosphate (G6P) that was responsible for the changes in the muscle protein of the heart. These changes could eventually lead to heart failure. Approximately half of the people that are diagnosed with heart failure die within five years.

2. Sugar specifically promotes belly fat

Adolescent obesity rates have tripled in the past 30 years and childhood obesity rates have doubled. Many of us are aware of the data that demonstrates just how literally big our future is looking, but beyond the studies and all the initiatives to curb childhood obesity, one needs only to visit an amusement park, school or mall to truly see what is happening. One factor that seems to inflict obese children is fat accumulation in the trunk area of the body. Why? One cause may be the increase in fructose-laden beverages. A 2010 study in children found that excess fructose intake (but not glucose intake) actually caused visceral fat cells to mature -- setting the stage for a big belly and even bigger future risk for heart disease and diabetes.

3. Sugar is the true silent killer

Move over salt and hypertension, you've got competition. Sugar, as it turns out, is just as much of a silent killer. A 2008 study found that excess fructose consumption was linked to an increase in a condition called leptin resistance. Leptin is a hormone that tells you when you've had enough food. The problem is, we often ignore the signal our brain sends to us. For some people though, leptin simply does not want to work, leaving the person with no signal whatsoever that the body has enough food to function. This in turn can lead to over consumption of food and consequently, obesity. Why the silent killer? Because it all happens without symptoms or warning bells. If you've gained weight in the past year and can't quite figure out why, perhaps you should look at how much fructose you're feeding your body.

What is a home inspection?

A home inspection is an objective visual examination of the physical structure and systems of a home, from the roof to the foundation. Having a home inspected is like giving it a physical check-up. If problems or symptoms are found, the inspector may recommend further evaluation.

Why do I need a home inspection?

The purchase of a home is probably the largest single investment an individual will ever make. You should learn as much as you can about the condition of the property and the need for any major repairs before you buy, so that you can minimize unpleasant surprises and difficulties afterwards. After the inspection, you will have a much clearer understanding of the property you are about to purchase.